An old house with a view of a bamboo grove.
Healed by the sound of nature,
enjoy delicious soba noodles and local fish and local sake.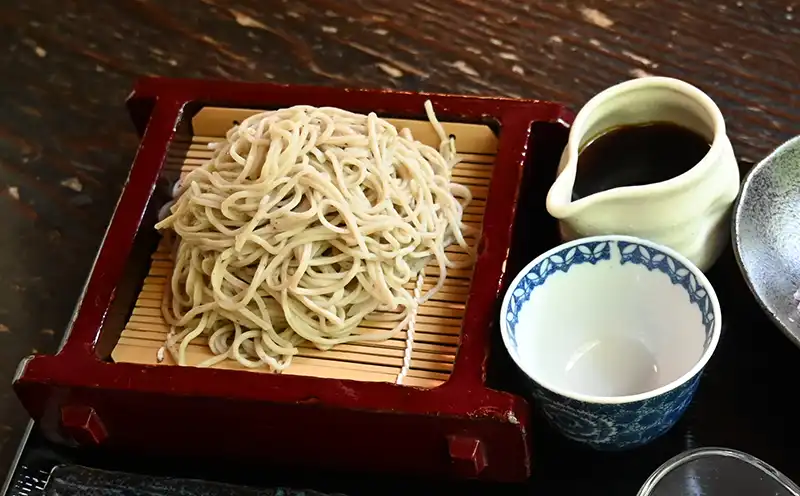 Shinshu soba noodles are thin and carefully prepared by hand every morning.
Focus on local ingredients,
We use seasonal local fish and local vegetables,
so you can enjoy a variety of dishes that make the most of the season when you visit our restaurant.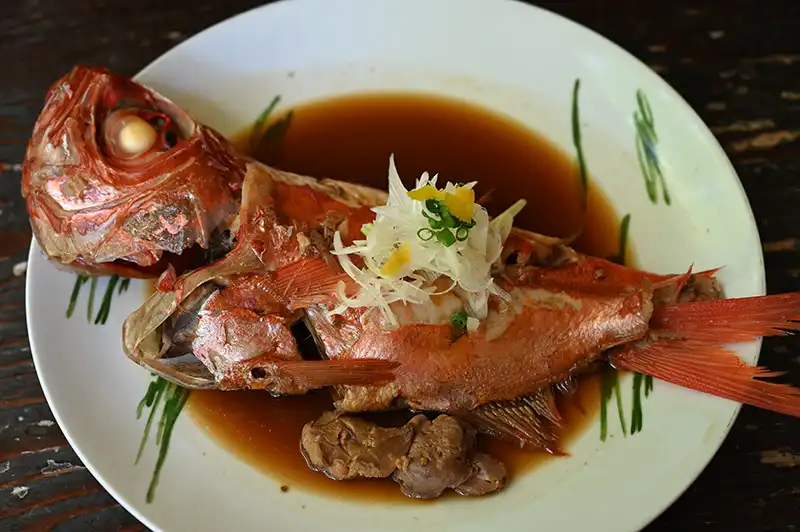 Fish is shipped directly from Numazu Port every day for freshness.
We offer a variety of seasonal fish, including sashimi, tempura, grilled fish, and tai meshi (sea bream rice).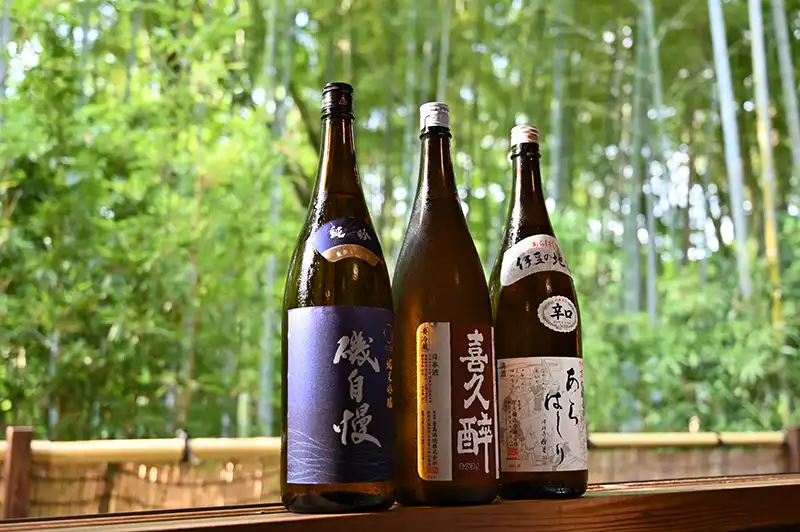 The restaurant always has about six kinds of sake on hand every day, mainly from Shizuoka Prefecture.
We also have a selection of brands that are hard to find in Tokyo, including "Arabashiri," "Kikuyoi," and "Isobojiman".
"Kikuyoi" is especially popular among sake connoisseurs.
Please try it when you visit us.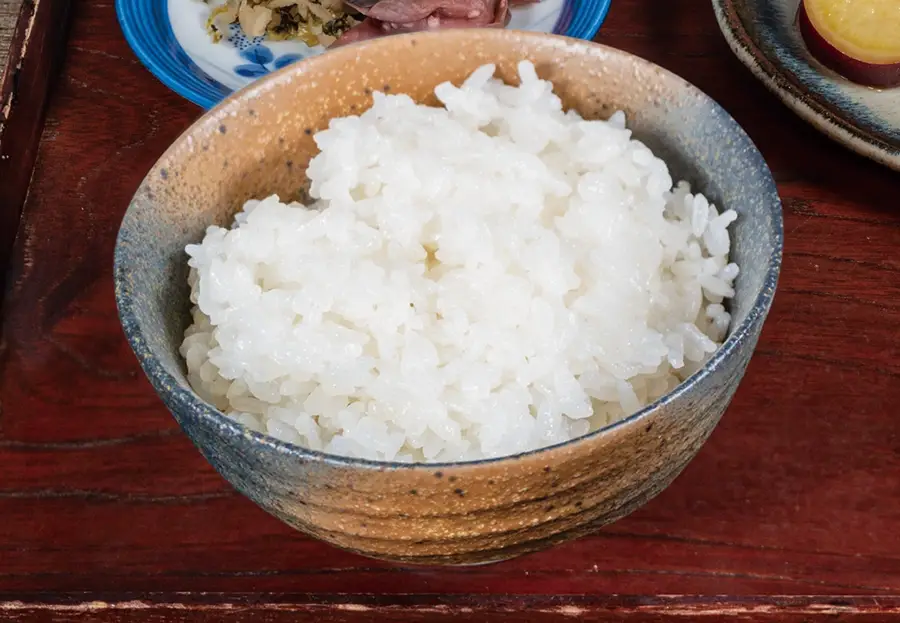 The rice we use is Katsura-style Koshihikari rice grown locally in Shuzenji.
It is a very tasty rice that is not distributed outside of the local area.
The restaurant is housed in a 100-year-old wooden house that used to be a small inn.
The restaurant has a nostalgic atmosphere with tatami mats laid out on the floor.
The large windows offer a view of the lush bamboo path, the murmuring of the nearby Katsura River, and the chirping of birds.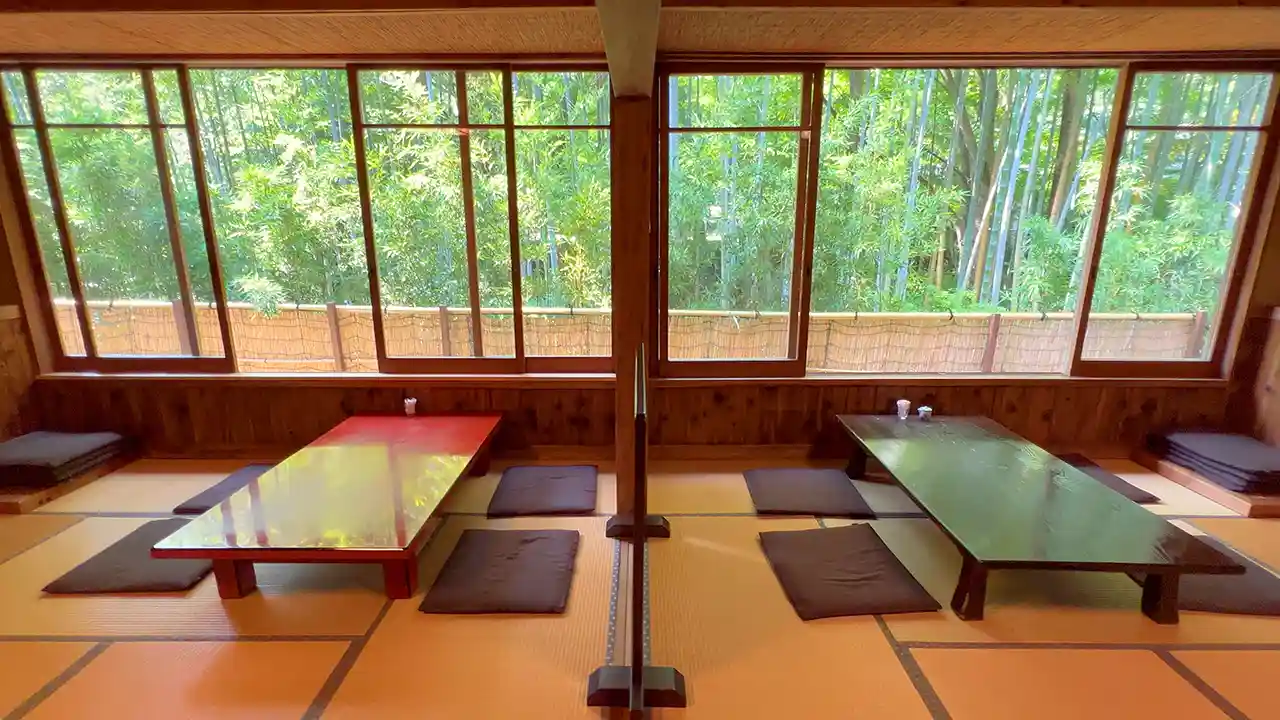 Menu

Limited menu will be available during the autumn foliage season.
Click here to see the limited menu!
Access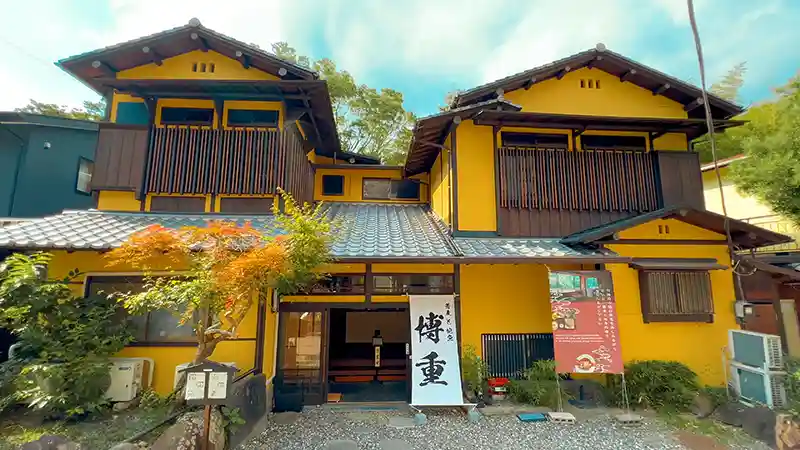 Hiroshige
〒
410-2416
Shizuoka
Shuzenji, Izu City
3451-40
TEL:
050-5589-5989
10 minutes from Shuzenji Station by car
2,509m from Shuzenji Station
Business Hours
[Monday/Wednesday/Thursday]
Lunch: 11:00-16:00
(Last order 15:30)
[Friday, Saturday, holidays, before holidays]
11:00-19:30
(Last order 19:00)
[Sunday]
Lunch: 11:00-17:00
(Last order 16:00)
Closed: Every Tuesday
Only on Fridays, Saturdays, and Sundays on weekends, if you make a reservation in advance for 4 or more people by 3:00 p.m. on the same day, we will accommodate you from 5:00 p.m. to 8:00 p.m.