Limited menu will be available during the autumn foliage season.
Click here to see the limited menu!
Set Meal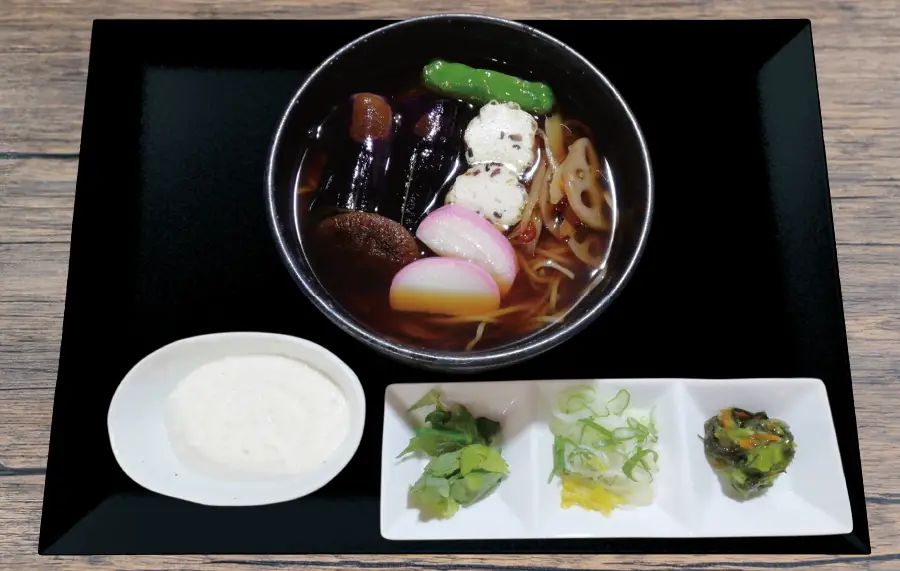 Hiroshige's Special Warm Soba Noodles
1,480yen
Hiroshige's signature Nihachi Shinshu soba noodles with local Izu vegetables and yam yam tororo (grated yam).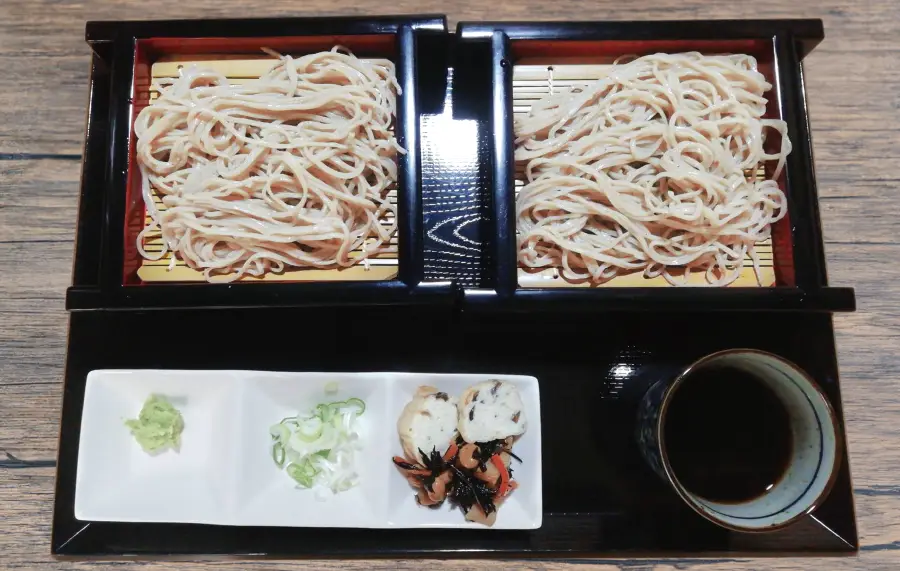 Hiroshige Special Seiro Soba
1,200yen
Handmade Soba Noodles from Shinshu, Nihachi
The wasabi used as condiment for soba noodles is fresh wasabi, a local Izu specialty.
Two Seiro Soba Noodles
Additional dipping sauce and condiments set ¥400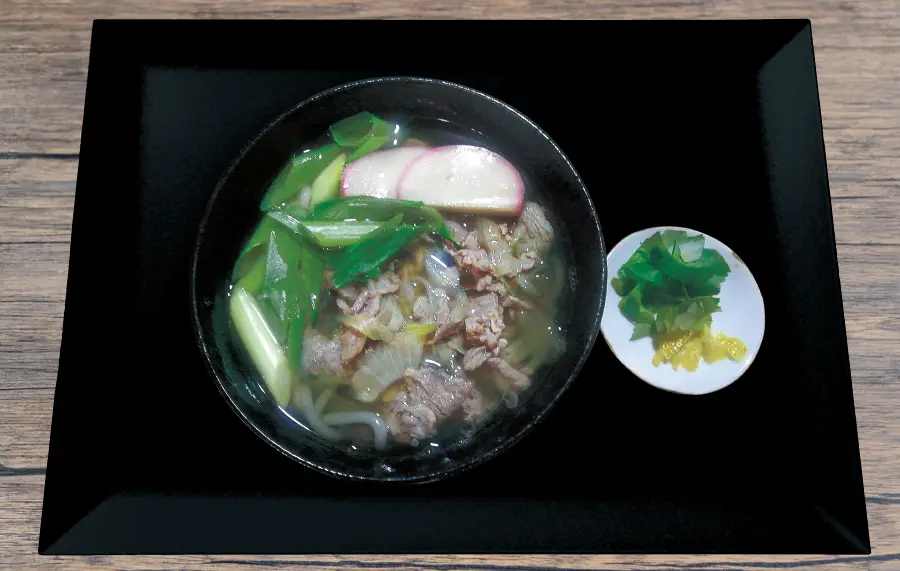 Kansai-style meat udon noodles with Izu Ashitaka beef
1,680yen
Meat udon noodles in Kansai-style broth with dashi broth.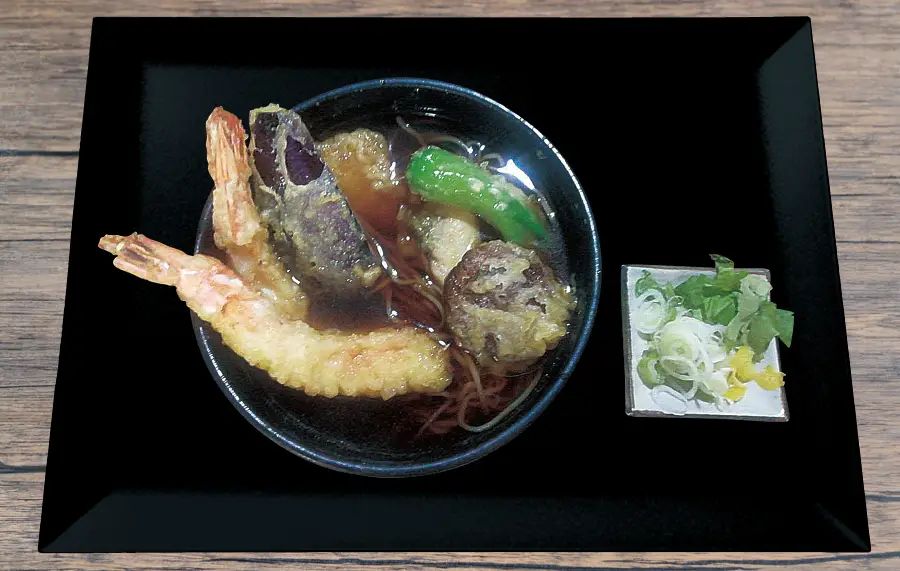 Hiroshige Special Tempura Soba
1,980yen
Tempura soba noodles with large shrimp tempura, local fish tempura, and Izu vegetable tempura.
Single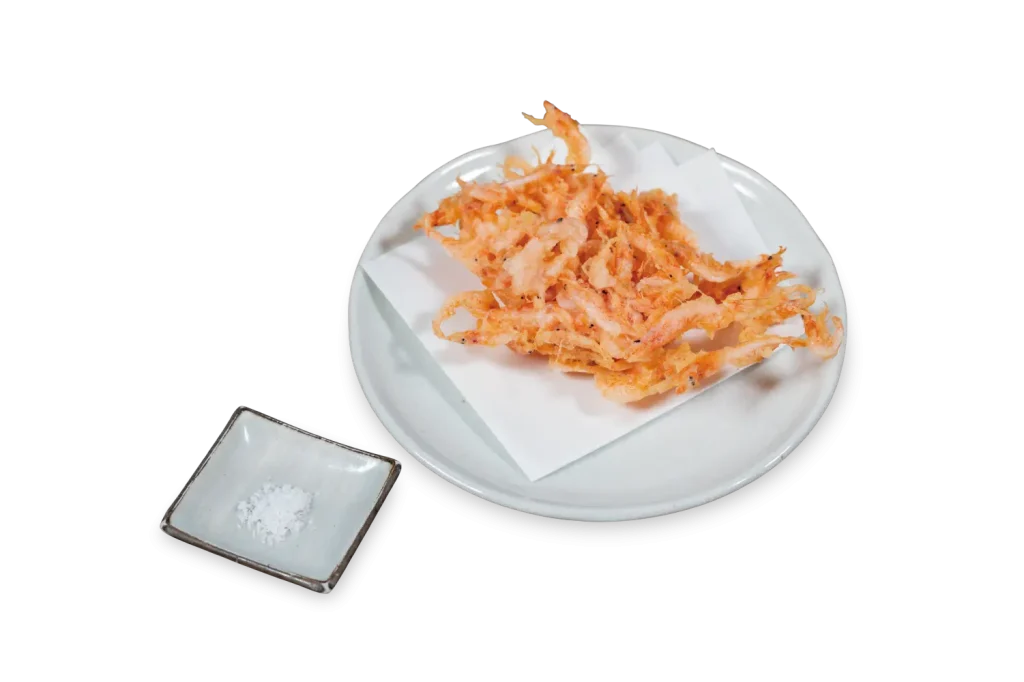 shredded sakura shrimps
900yen
Kakiage (deep-fried sakura shrimps) locally produced in Yui, Shizuoka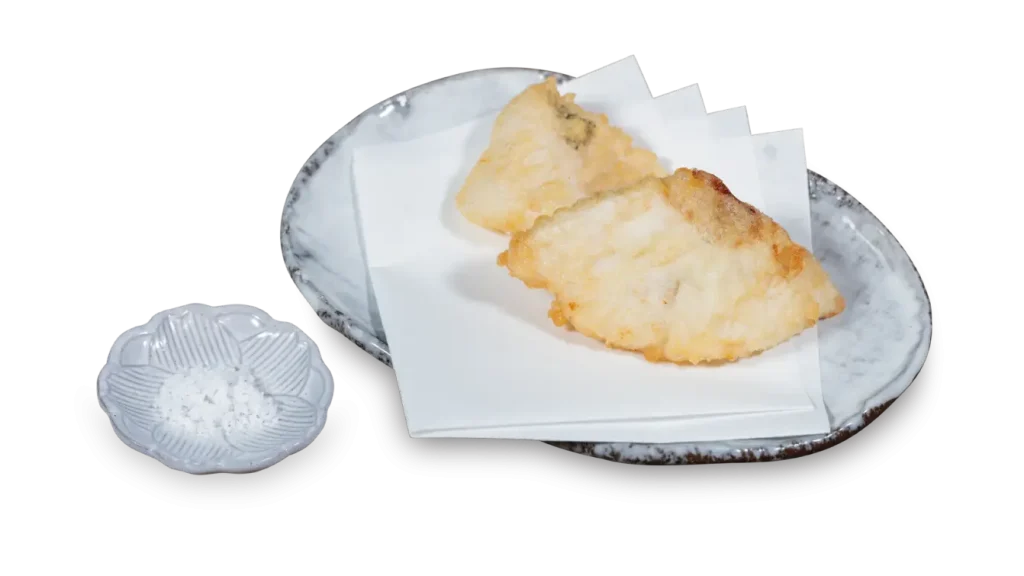 Tempura of local fish
700yen
Tempura of fresh live local fish directly from Numazu.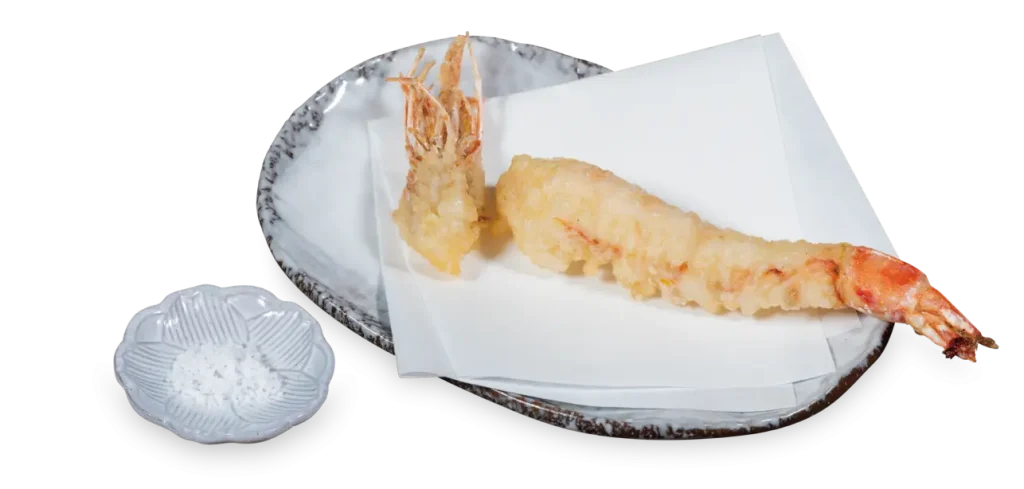 Tempura of tiger prawn
700yen
Large size tiger prawn tempura with a delicious shrimp flavor.
Hiroshige's specialty – sea bream rice
600yen
700yen(Large)
Includes pickled suguki pickles directly from Kamigamo, Kyoto
Delicious local Koshihikari rice from Shuzenji
400yen
500yen(Large)
Includes pickled suguki pickles directly from Kamigamo, Kyoto
Izu specialty: wasabi rice bowl
800yen
Includes pickled suguki pickles directly from Kamigamo, Kyoto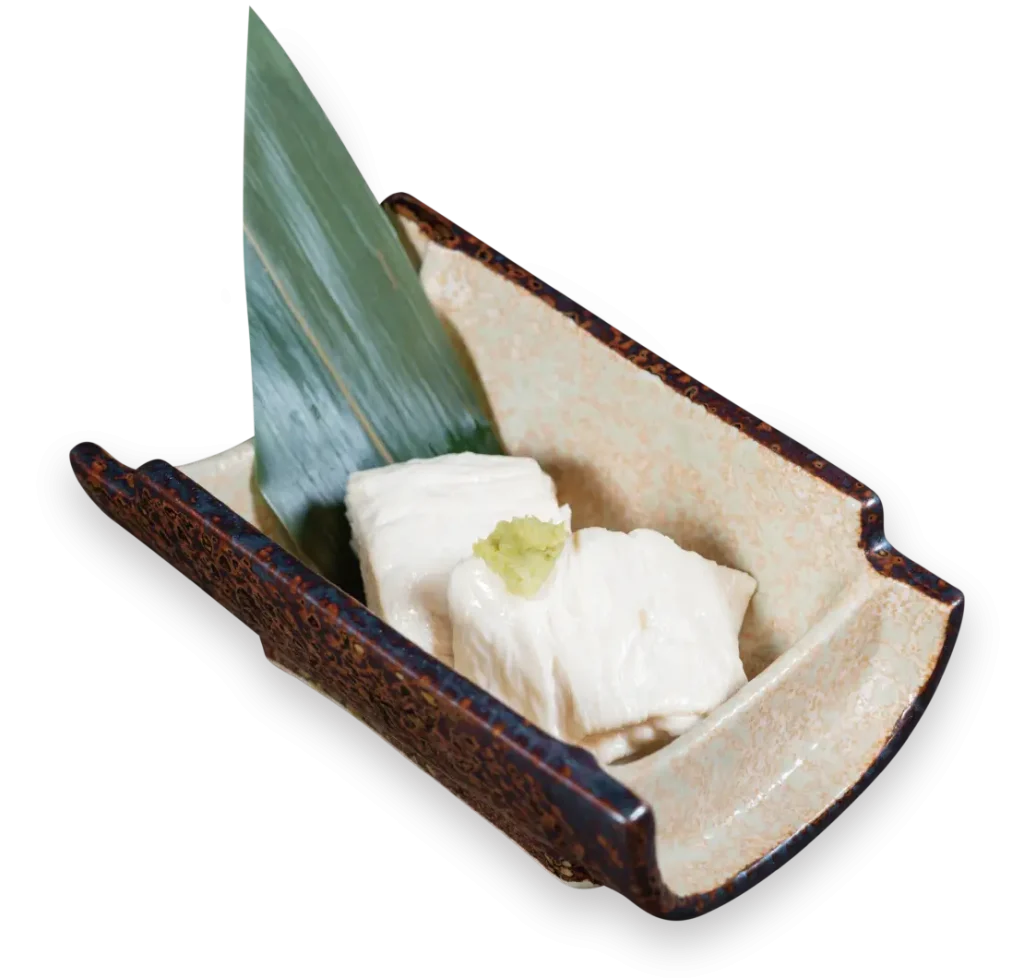 Shuzenji raw yuba
700yen
It is raw yuba with a thick texture.
With fresh wasabi, a specialty of Izu
pickled Japanese horseradish
600yen
Wasabi-zuke (pickled wasabi), a specialty of Izu
Wasabi no Sanbaizu
600yen
Local specialty: Wasabi stalks pickled in three different kinds of vinegar!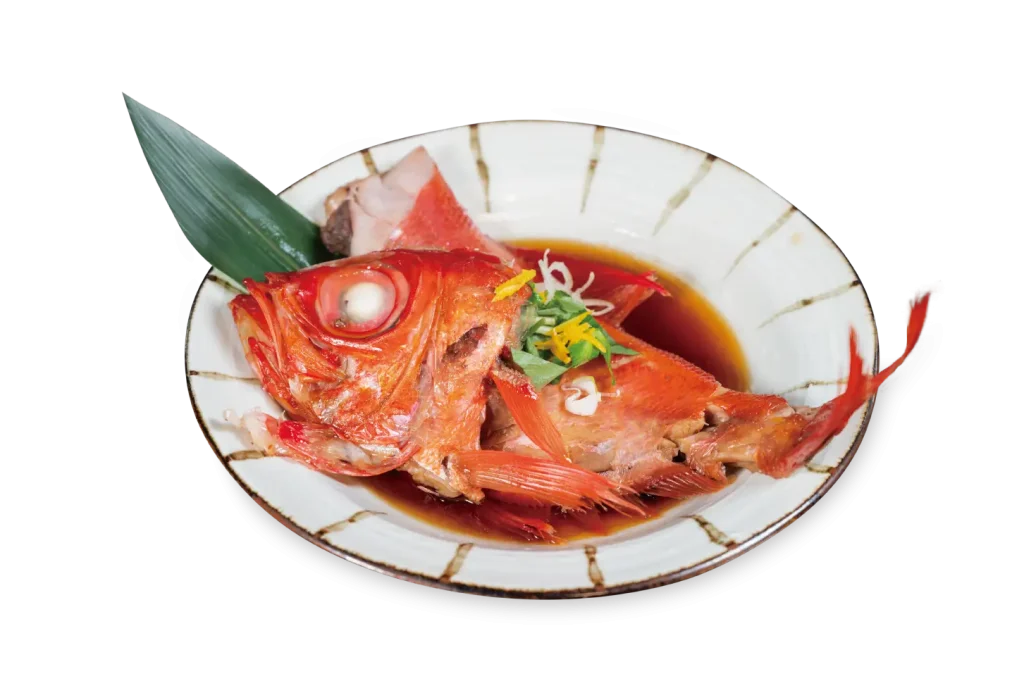 simmered sea bream
2,900yen
Fresh live sea bream directly from Numazu, Japan, simmered in Hakushige's special soy sauce sauce.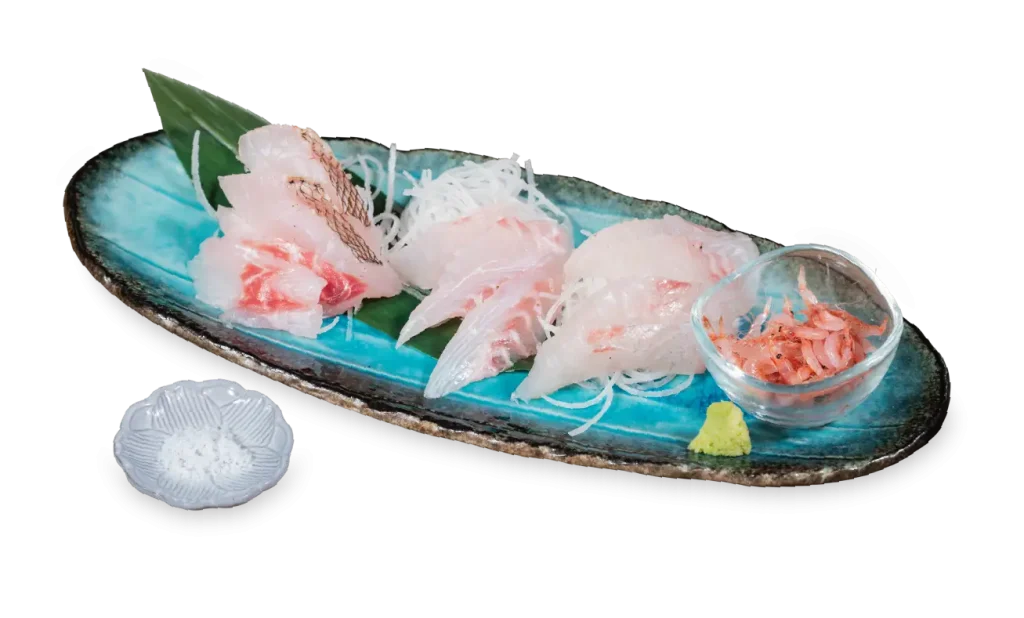 Today's assorted sashimi
market value
Assorted fresh sashimi directly shipped from Numazu every day.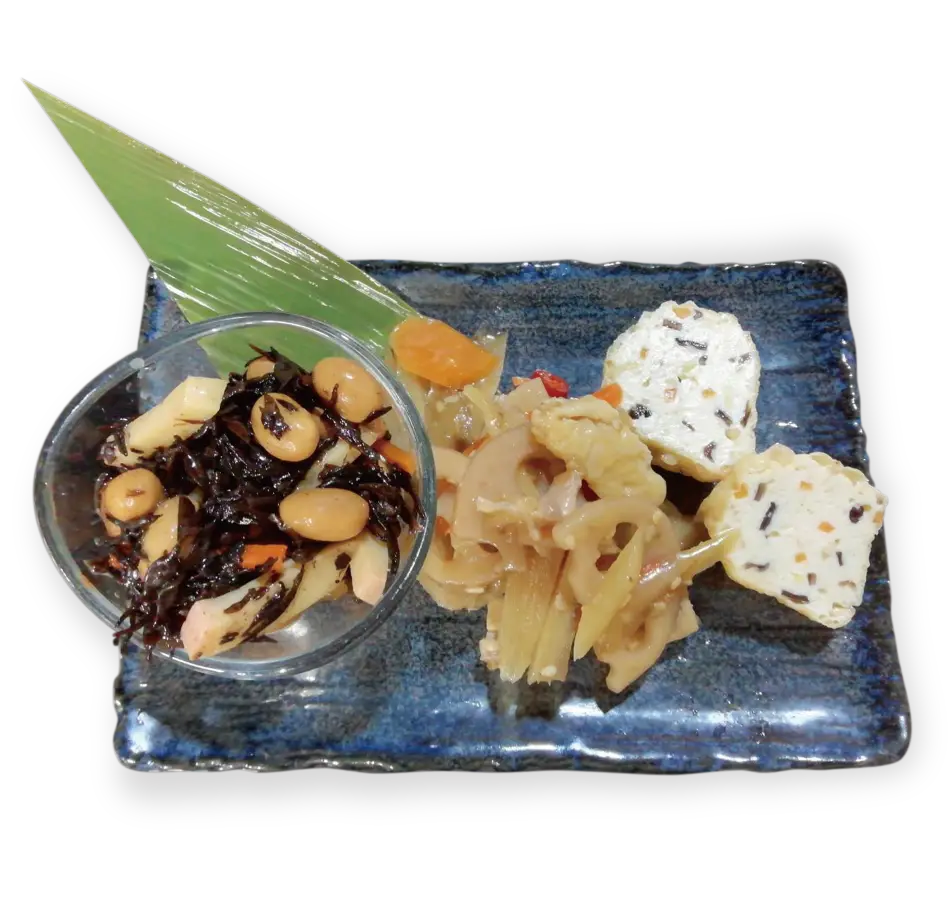 Today's assorted side dish
600yen
fried potato
500yen
fried chicken
600yen
grated yam
500yen
pungent (spicy) radish
500yen
Drink
Bottled beer (small)
690yen
Shizuoka Local Beer (Golden Meister)
780yen
non-alcoholic beer
550yen
Isojiman
1,080yen
Isojiman Junmai Ginjo
1,580yen
Arabasiri
980yen
Kubota SENJU, Junmai Gijo
1,280yen
Kikuyoi special Junmai
1,280yen
better fortune special Junmai
1,080yen
Shizuoka Cider
480yen
Cola
420yen
orange juice
420yen
※Sake will be served in single portions.