Seiro Set with Simmered Alfonsino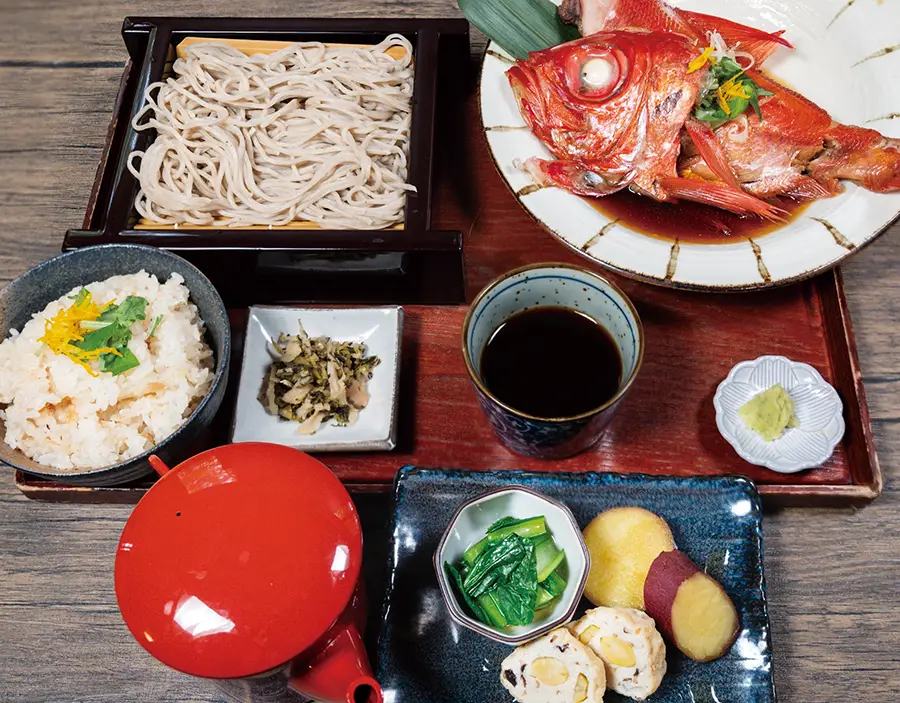 Fresh live sea bream directly shipped from Numazu every day, simmered in a special sauce.
The taste of the sea bream is enhanced by this excellent simmered dish.
Seiro soba (buckwheat noodle), rice cooked with sea bream, Kyoto-style obanzai, pickled sea bream
A large serving of buckwheat noodles (two pieces) is available for an extra 500 yen.