Hiroshige Special Sea Bream Rice and Soba Set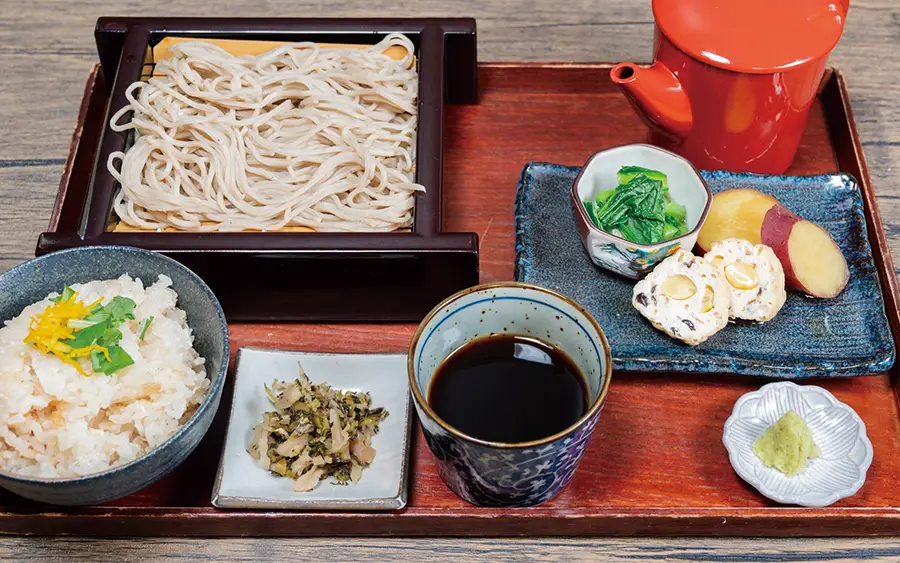 A set of the famous "Tai-meshi" (sea bream rice) and Seiro soba noodles
Fresh sea bream shipped directly from Numazu every day, cooked with specially grown koshihikari rice from Shuzenji, our hometown.
A set of Kyoto-style obanzai and pickles directly from Kamigamo, Kyoto.
A large serving of soba noodles is available for an extra 500 yen.