Deluxe Hiroshige Set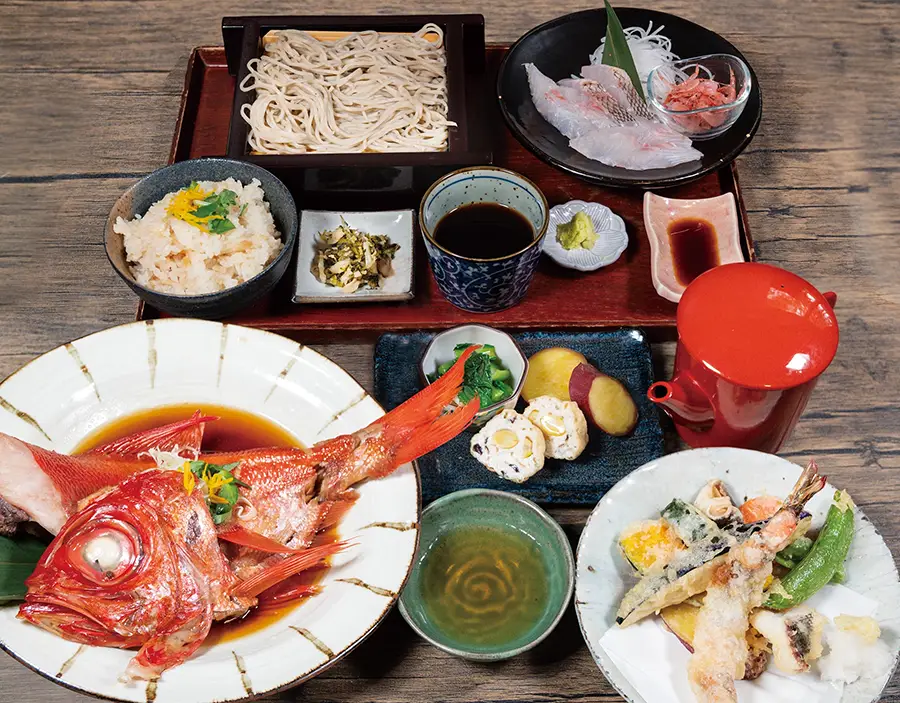 Braised sea bream, local fish sashimi, prawns, local fish, local vegetable tempura.
Please enjoy the taste of local ingredients.
Seiro soba (buckwheat noodle), rice with sea bream, Kyoto-style obanzai, and pickled sea bream
A large serving of buckwheat noodles (two pieces) is available for an additional 500 yen.